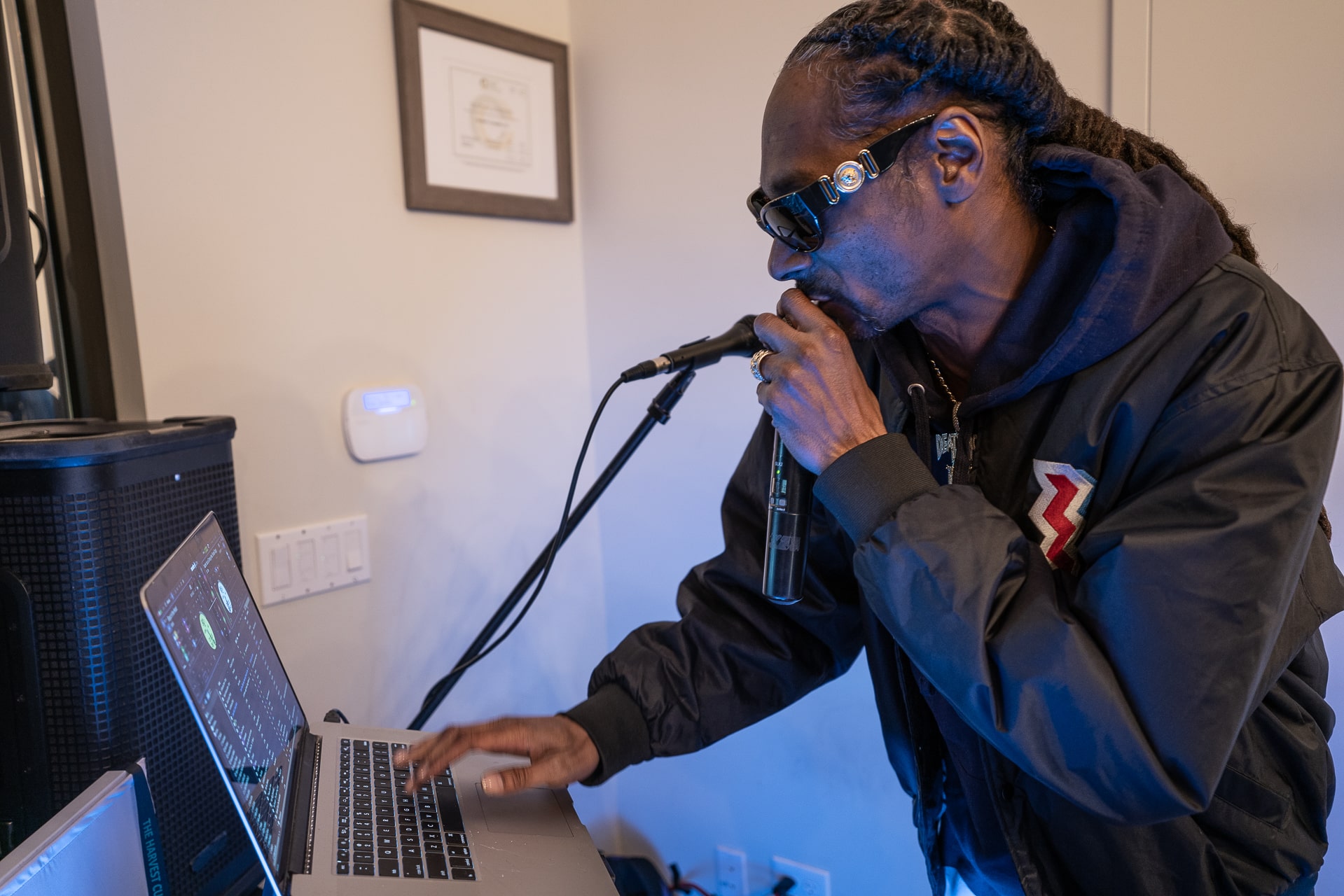 It's not every day Snoop Dogg comes to your town.
Let me tell you, this was one phone call I was not expecting.
"Snoop's coming, we're going to need you for the whole day…"
… Well then, let's roll!
Snoop's van rolled up outside Caroline's Cannabis right around 4:20pm on January 21st, 2020. As he walked through the crowd of excited fans I set up my Sony A7RIII in a corner of the store, and Snoop posed for pictures with the first lucky customers to arrive that day.
Folks from all walks of life entered Caroline's to buy weed and catch a pic with the Doggfather of rap.
There's something surreal about watching Snoop Doggy Dogg sign vinyl copies of Doggystyle in Uxbridge, MA.
After posing for pics with his fans, DJ Snoopadelic busted out his Serato controller and laptop and he ripped up remixes of classic hip hop jams for us.
The crowd danced to Snoop's mixes of classic hits such as "Because I Got High" by Afroman, "Regulators" by Nate Dogg and Warren G, and he suprised us all with a powerful and fitting remix of Neil Diamonds "Sweet Caroline".
It was a great time, and certainly a day and experience I will never forget.
Let's hope this isn't the last we hear of the Double Oh G around these parts!